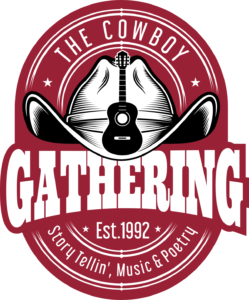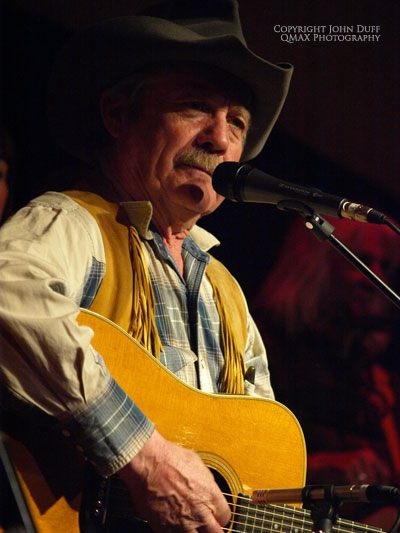 Diamond Joe White
For 25 years Diamond Joe White has been the rough-hewn poet laureate of the oil rigs and rodeos of Southern Alberta. This Juno-nominated singer-songwriter who has toured with the likes of Merle Haggard and the Ozark Mountain Daredevils, recently put down his plumbing tools and picked up his guitar again in order to resume his career as a working man's troubadour. After getting his old band back together – and adding the tasty dobro licks of producer Doug Cox – he hit the studio with a fistful of new tunes and old classics. With a voice as gruff as campfire coffee and the heartfelt language of a cowboy poet, Diamond Joe dishes out a beguiling serving of earthy Canadiana: prairie gospel, blue collar stomp-alongs, poignant ballads. Whether singing about Louis Riel or reciting one of his "spoken word poems", this larger-than-life western Artist delivers the goods with Honestly – his unpasturized tales from the prairie and coastal heartlands are a welcome antidote to the big hair and bombast of Nashville's New Country.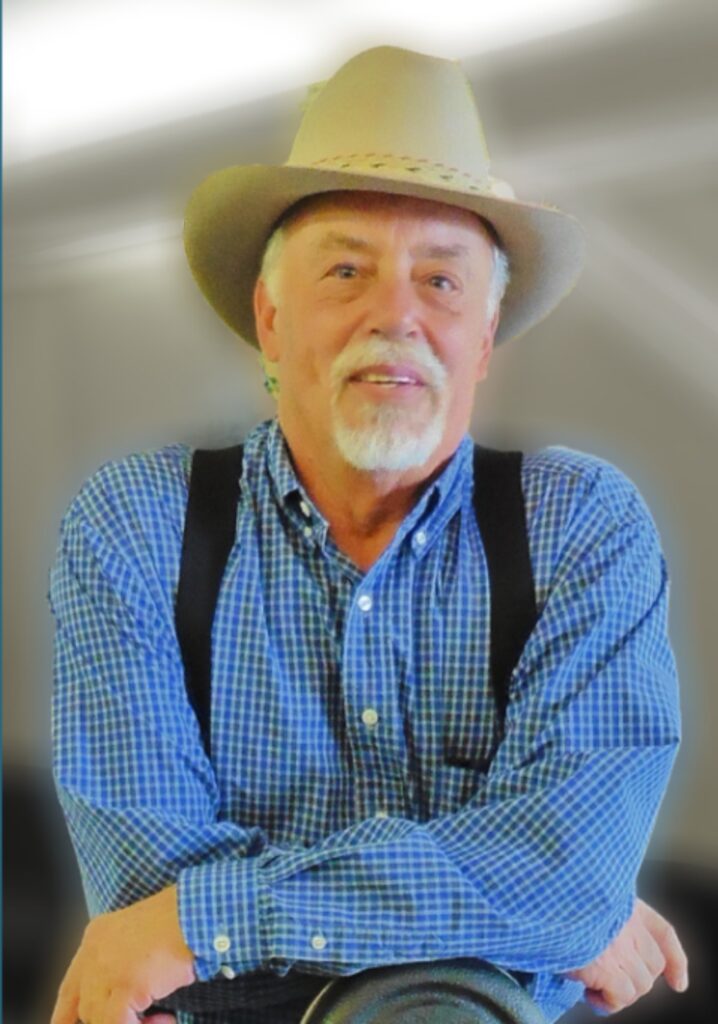 Nathan Tinkham
Over years guitarist, writer and singer Nathan Tinkham has built himself a reputation as one of the finest country music collaborators in the west," wrote Peter North in the Edmonton Journal.

Since the early 70s, he has been known for his songs and inventive guitar playing with Ian Tyson, The Great Western Orchestra, Cindy Church and Quartette. Raised on the west coast, he was drawn to the cowboy ways of Alberta, and as it turned out, Alberta was drawn to him. The western guitarist of choice, Nathan has shared the careers of many of Canada's finest in his role as guitar man, all the while listening, learning and writing. He has had songs covered by Cindy Church, Quartette, Bill and Bonnie Hearne, Melanie, the Pointer Brothers, the Sheep River Rounders and others.

When you hear a Nathan Tinkham song, you may be meeting remarkable people, hearing the dark inside of a breaking heart, feeling the dusty heat of the desert, or listening to the courage of honesty. It takes all kinds of people and places to make the world go 'round, and Nathan has woven the lives he's encountered and the places he's been into small, but powerful stories in song.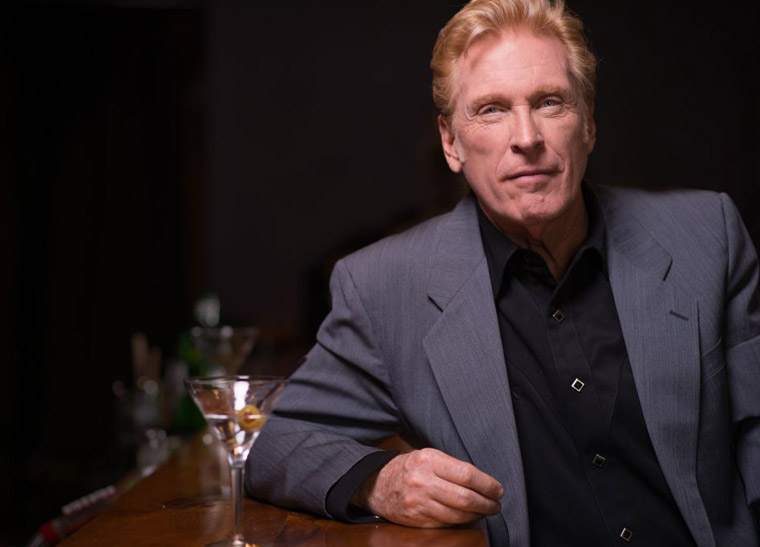 Russell deCarle with Steve Briggs
But you are alone in this crowd, along with the singer Russell deCarle. Like him — and his music — you are holding it together with equal measures of heartbreak and hope.
So join Russell; sink into his third album of songs that touch the heart, celebrate the truth, and provide warmth and company in the noise of the crowd.
Alone in this Crowd is the title of Russell deCarle's third album; it feels like the soundtrack of a movie in the days just before they invented Technicolor.
And, even more than his two previous albums, it may surprise those who remember deCarle as the lead vocalist and bassist of the iconic Canadian country roots band Prairie Oyster. He is no stranger to awards and accolades — his "Oyster years" were rewarded with six Juno Awards, more than a dozen Canadian Country Music Awards and enough gold and platinum records and #1 singles to fill a living room wall.
The truth is, though, that Prairie Oyster was always more than a "country" band, and deCarle's warm, burnished and intimate voice has always honoured an eclectic range of songs.
True to form, Alone in this Crowd offers a fluent collection of songs that mix southern soul and restrained balladry, with obvious touches of jazz, blues, old-school country, and western swing.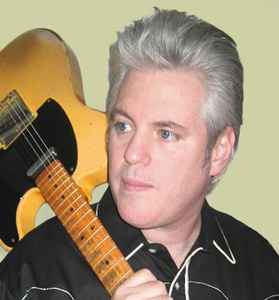 Steve Briggs
Steve Briggs, is considered a staple in the Canadian music scene. He is a busy band leader and freelance guitarist, performing, arranging and recording with a wealth of artists including Sylvia Tyson, Russell deCarle, Murray McLauchlan, Quartette, the Brothers Cosmoline and Carroll Baker among others. His popular western swing orchestra the Bebop Cowboys has released three albums, garnering many glowing reviews and accolades across the country. Steve is also the director of Kitchen Music Studios, a music instruction studio in the Riverdale area of Toronto, and named "Best Guitar Instructor" in Toronto Life magazine.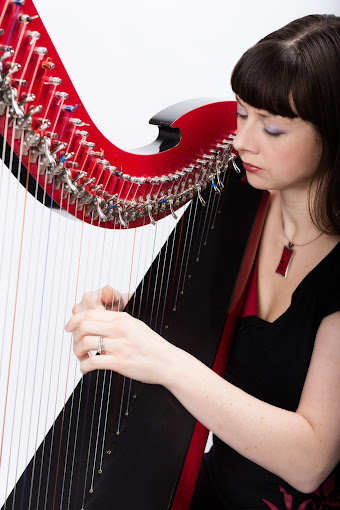 KERI LYNN ZWICKER
Keri Lynn Zwicker is a versatile harpist who is sought after as a soloist, teacher and side musician in both Celtic and Classical realms. She holds an ARCT in piano performance from the Royal Conservatory and a Bachelor of Music and Master of Arts from the University of Alberta. She is currently an instructor at the MacEwan Conservatory of Music. 
She tours internationally with David Wilkie's band Cowboy Celtic, plays second harp with the Edmonton Symphony Orchestra and leads a trio of musicians in her solo project "HarpRouge." 
Keri Lynn has independently released three CD's of her arrangements of traditional music that feature her gaelic-styled vocals and Alberta-built carbon fibre harp.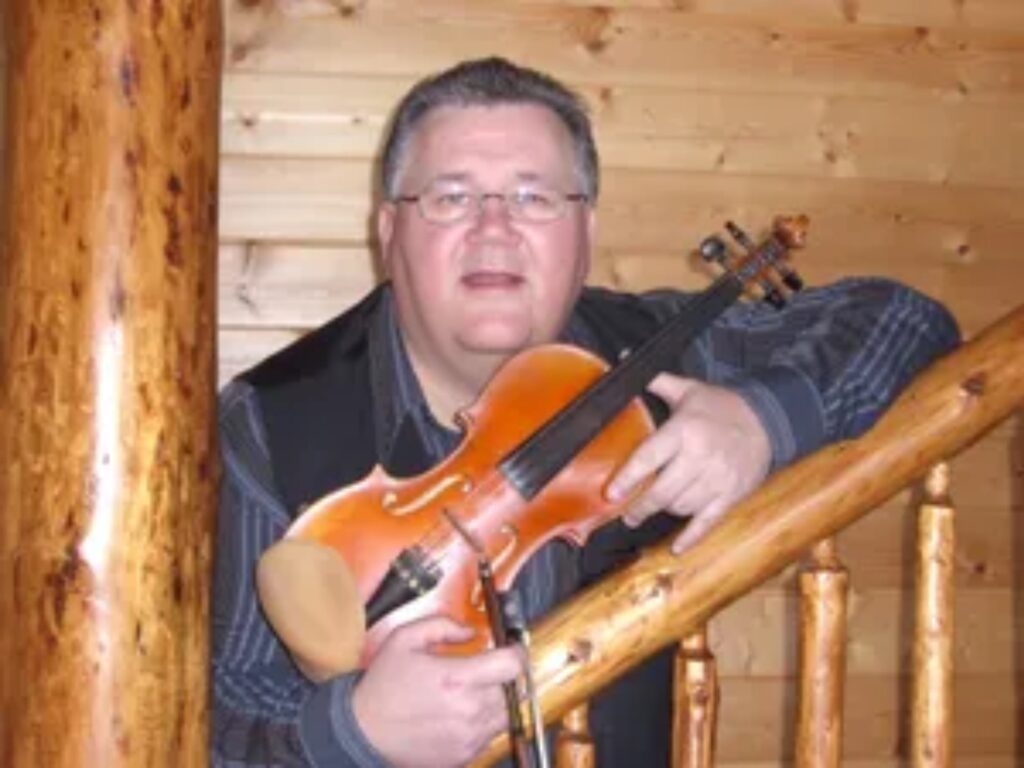 Calvin Vollrath
Calvin is a musical prodigy. To date, he has composed near 700 tunes, many of which have become standard contest and dance tunes across North America & Europe. His influence in the fiddle world is very evident. He has to his credit, 72 of his own albums, numerous music books of his original compositions and an instructional DVD. Calvin was commissioned to compose 5 fiddle tunes for the Vancouver Winter Olympics 2010 Opening Ceremonies to represent the various styles of fiddling our country has to offer. He also wrote the theme for the international fiddle convention "Fiddles of the World", held in Halifax NS in July 1999. When Calvin writes a tune for an individual, a place or an event, he has an uncanny sense of capturing their personality or expressing its atmosphere.
Calvin is a world-class fiddler and represents Alberta and Canada internationally. Since his participation at the 2000 World Music Expo (WOMEX) in Berlin Germany, Calvin has toured several European countries. He also served as musical director for Hank Smith's band on his European tour from 1994-1996. In July 2006, Calvin was selected as one of 10 performers to represent Alberta at the Smithsonian Folklife Festival in Washington DC.
Calvin has recorded with the likes of Ian Tyson, Colleen Peterson & Laura Vinson to name a few and is still in demand as a studio musician for various Canadian artists and film and television productions. Calvin has appeared on many television shows including CTV's "Sun Country", CTV's "Number I West" and was musical director for CBC's "Native Nashville North". CBC's "Adrienne Clarkson Presents" aired a documentary on Métis fiddle music featuring Calvin Vollrath and John Arcand.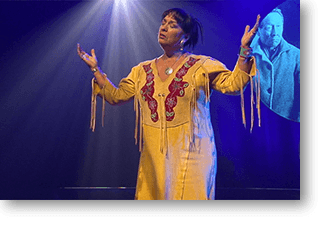 Laura Vinson & Dave Martineau
Returning to her Roots and her aboriginal heritage, a performance by Canadian Artist Laura Vinson has all the ingredients. Authentic Native sound, songs and stories about North American Indians mixed in a contemporary musical show.
The ancestral spirit is audibly present when the Indigenous Dancers enter the stage and perform their traditional dances. Visually, emotionally and musically this is a glimpse into the life and history of Native North American Indians- you can feel the Spirits are there.
Laura Vinson is active in the music industry for over 45 years now. She started her career as country star, had several hits including the hit "Sweet Mountain Music". Laura Vinson and her Band Free Spirit are a regular on all the major festivals and venues in North America and is a frequent guest on many national TV shows. In 1996, after her time as a country artist, Vinson created a theater show around her highly successful album "Voices On The Wind", an album for which she has received several Aria Awards. 
Dave Martineau is a singer-songwriter, producer and multi-instrumentalist. Originally from Peace River, Alberta, Martineau began playing guitar in gigs around Edmonton in the 1970s, where he decided to specialize in unique stringed instruments such as the pedal steel to meet the demand for country music. A well-known session player today, Martineau has provided instrumentals on numerous recordings and received two CCMA Award nominations for Pedal Steel Player of the Year. He has performed with artists such as Tommy Banks, Ian Tyson, k.d. lang, Tommy Hunter, Wilf Carter, Dick Damron, Laura Vinson and the Edmonton Symphony Orchestra.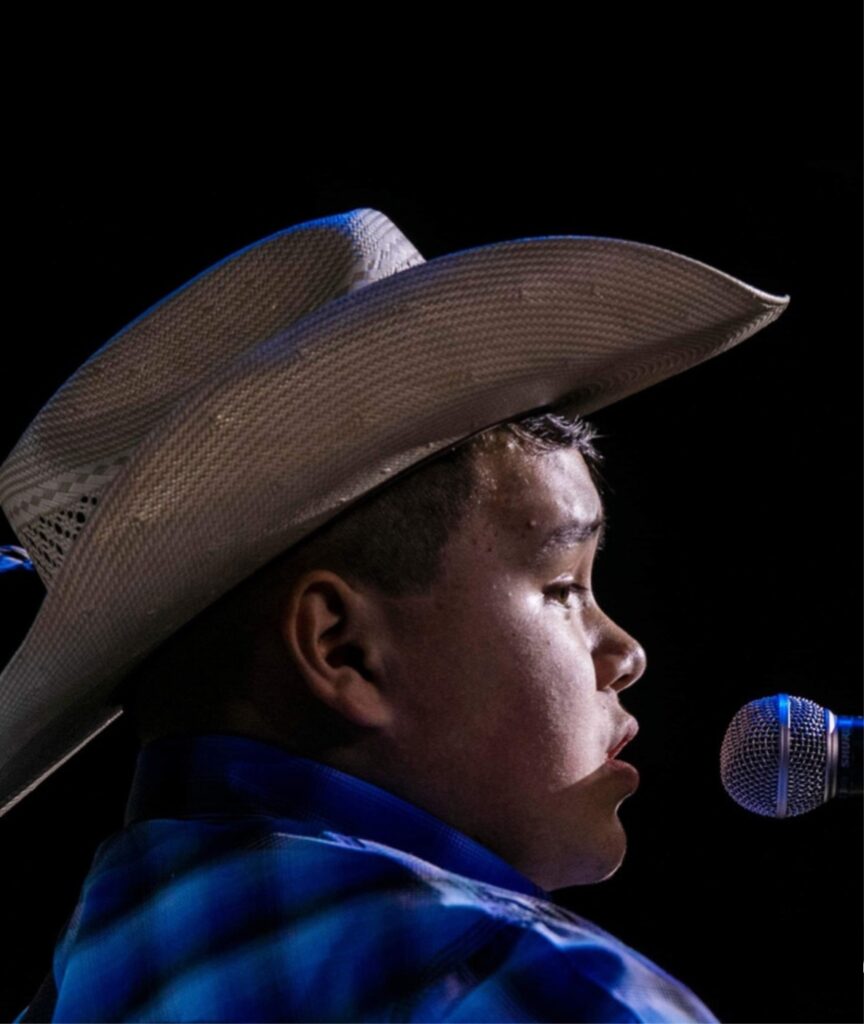 Edward Pimm
As a young Alberta country musician (13) Edward is getting some serious attention. At the age of 10 he was honored by Alberta's Men of Country Music when he receive their Rising Star award.
He is currently being mentored by the prestigious Global Country Canada. Through this organization, he has been provided opportunities to perform in a variety of settings. He participated at a Canadian Country Music Association showcase as well as at the recent Alberta Country Awards weekend in Calgary. 
Edward plays classic country and enjoys every opportunity to share his talent, whether it be with Edmonton based band Trick Ryder or doing solo performances for the folks in his hometown of Mayerthorpe, Alberta.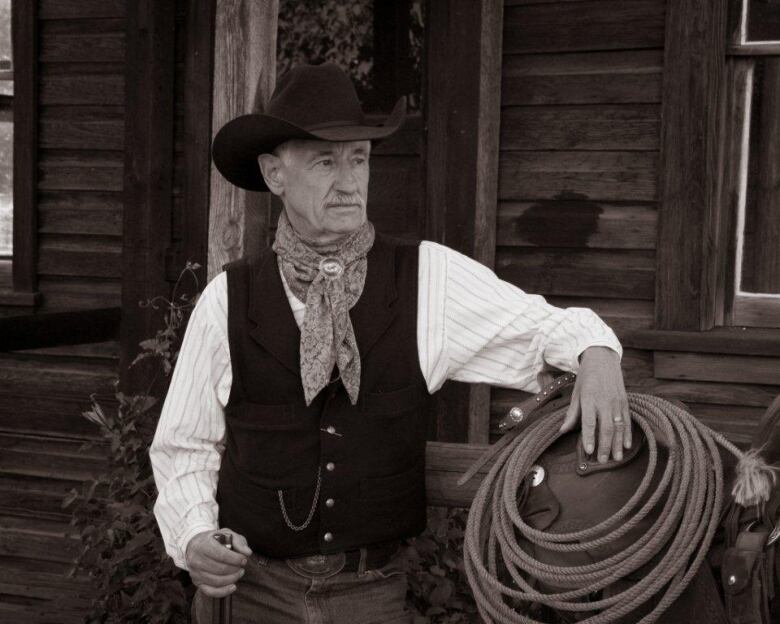 Ken Mather
Poetry and Cowboy History
Ken Mather has been researching western Canadian heritage for over four decades, working in curatorial, management, and research roles at Fort Edmonton Park, Barkerville, and the O'Keefe Ranch since the early 1970s. He is the author of several books on pioneer and ranching history, including Stagecoach North, Trail North, Ranch Tales, and Frontier Cowboys and the Great Divide.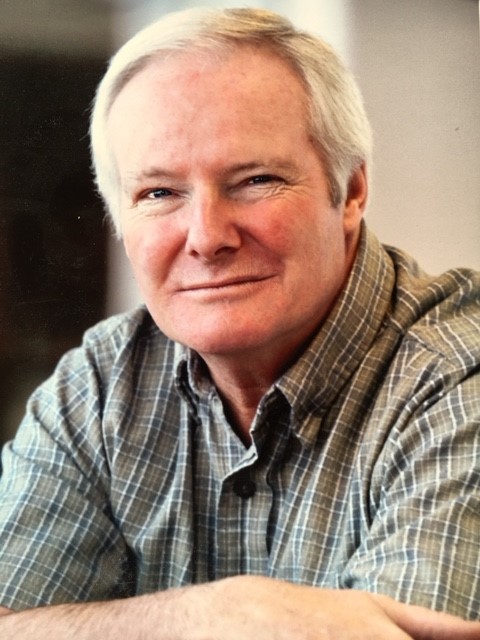 John Treleaven
John Treleaven is an Alberta actor who is based out of Sylvan Lake.
For the past four decades, Treleaven has worked both on stage in the world of theatre and on locations and sound stages after being cast in a number of television series and films.
A thumb nail sketch of his resume includes roles in the television shows Da Vinci's Inquest, Heartland, and Blackstone, and in the feature films Christmas With A Crown and Stargate SG1. John was also front and centre on a Sobey's commercial made for the last winter Olympics.