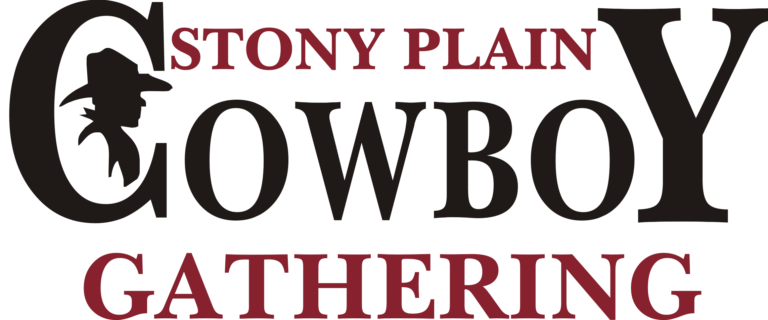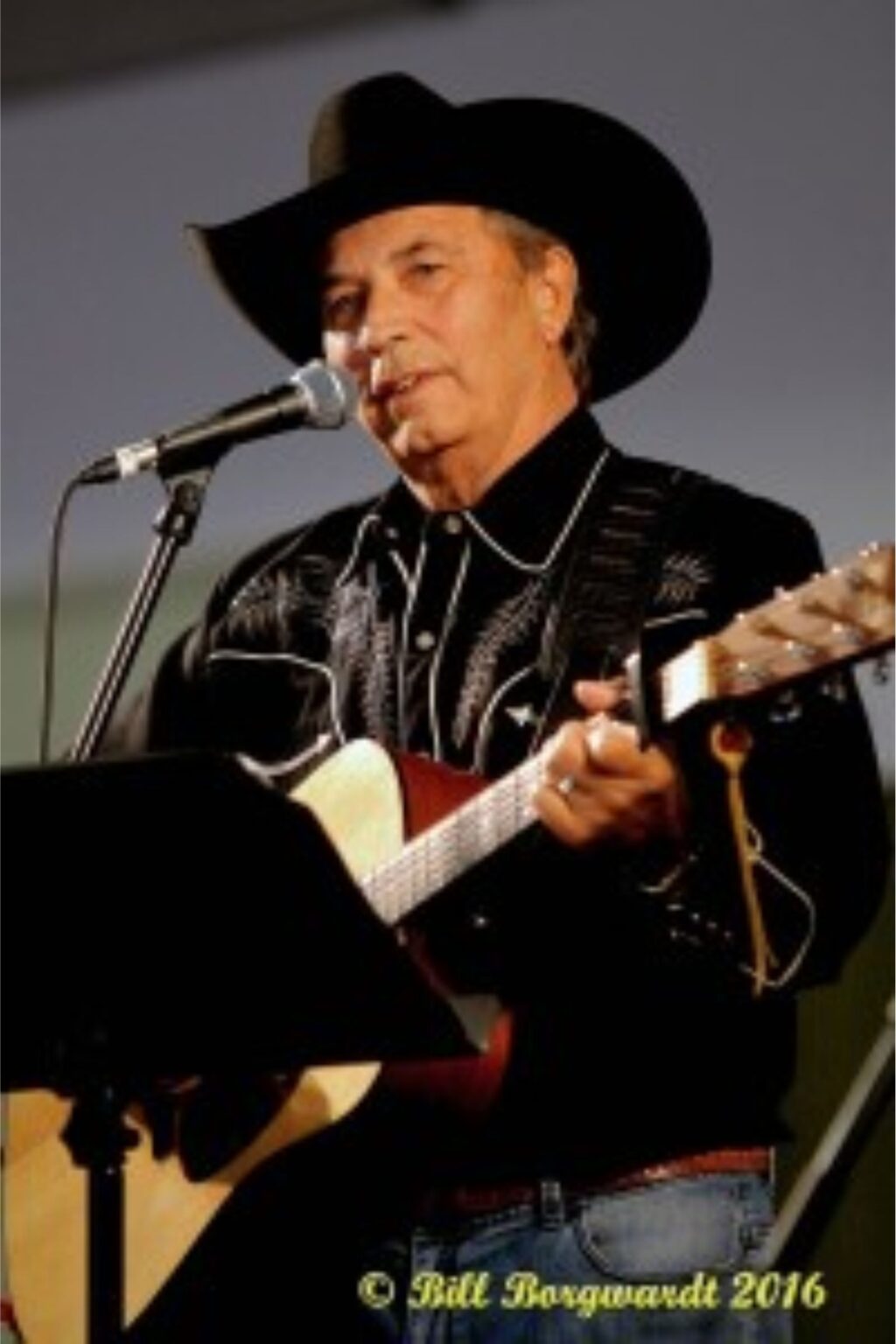 Jim Beaudoin
My Dad was not only my biggest fan, but was also my musical influence and idol. Anywhere you could find him: the house, barn, truck or tractor, he would be singing a song. At a young age my parents bought me my first guitar at a filling station in our home town of Maymont.
Both my Dad and I liked singers like Marty Robbins, Johnny Cash, Hank Snow and Elvis, as well as the lively Southern Gospel. I got married to Pat, had three daughters and moved to Spruce Grove, Alberta where I continued to sing to myself and around family campfires. As a shy guy, I was not too much into singing in front of people. Matter of fact, the only time you may have heard me sing was while I was welding!
Then several years ago, Pat pushed me on the stage at Garden Valley Jamboree. My wife knows what is best, because since then, we have traveled all around to Jamborees, having the time of our life. So I thank her for the push. She is my biggest promoter and supporter. I hope you all enjoy our music as much as we enjoy singing it.
I'm now retired from welding and enjoy volunteering at senior centers around Spruce Grove and Stony Plain, performing cowboy music!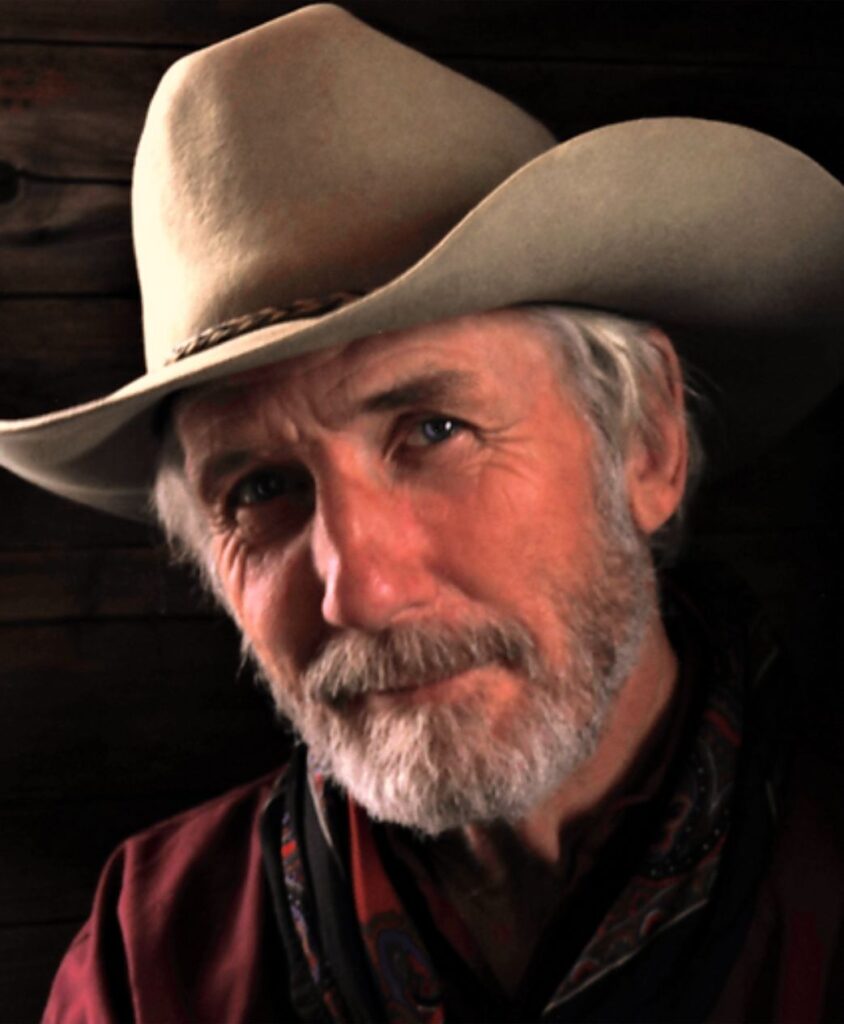 Ed Brown
With a diverse background including rodeo cowboy, pasture rider, trapper, wildlife artist, and musician, Ed Brown has corralled a backlog of experiences populated with colourful characters and situations which he mines to bring to life his various narratives.  Poems laced with raw humor, irony, and comments on the state of just about everything, blend seamlessly with songs that range from poignant reflections on days gone by to uplifting celebrations of modern cowboy life.
From his home on a small ranch in southwestern Manitoba, Ed performs regularly at countless private functions and has been a headliner at all of the major cowboy gatherings and festivals in Western Canada.  He has also made regular radio and television appearances and has been featured in several magazine articles and documentaries including "Cowboys, Heroes and Horses" and "Minstrels of the West:".  An accomplished musician, he is often found functioning as a side man for other performers.
Ed is in the Manitoba Rodeo Cowboy's Association Hall of Fame and is currently serving on the executive of the Alberta Cowboy Poetry Association  He has produced three CDs of his work, one of which was awarded the Will Rogers Award from the Academy of Western Artists.  His songs and poems have been performed by several artists in Canada and the US.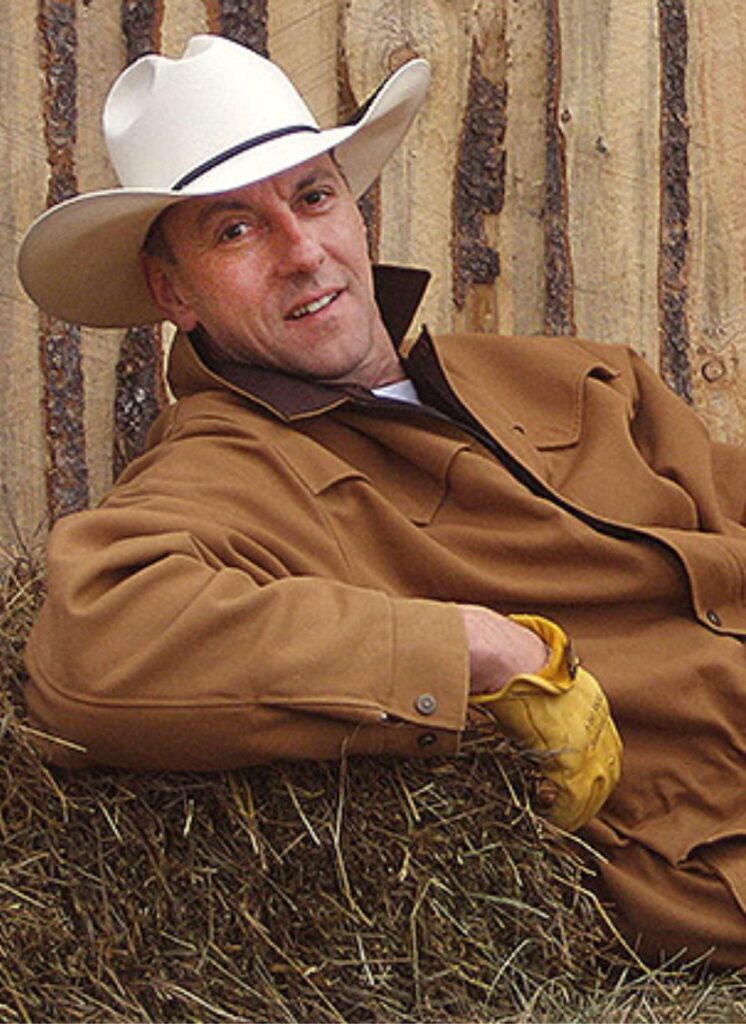 Tom Cole
His rich baritone voice was made to sing cowboy songs. His approach to the music makes the listener believe every word he sings. Tom has reached into the hearts of audiences all over Western Canada and continues to touch people with his music wherever he goes. 
Tom grew up in Rose Prairie. His father ran a Community Pasture for the Forestry while raising his own cattle on their ranch beside the Beatton River. It was a natural thing to enter the rodeo circuit with his friends as a teenager, but Tom claims the only prize he ever took home was a bruise or two. After traveling to the city to do his country music recordings he decided to move to Calgary to be closer to the industry and perform with his band Cole Cole Heart. In 1992 Tom garnered "The CMAC Most Promising Artist" award and in 1994 the band took away "Group Of The Year."
After almost seven years of touring Tom moved back home and is spending more time with his wife, daughter and son. He still performs on the festival and convention circuit during the summer along with the western music circuit of Cowboy Gathering and Festivals.
Tom performs with his band, hosts country radio shows, enjoys writing and recording. He also works with long time friend Brian Salmond, an entertainer and cowboy poet from the Charlie Lake area.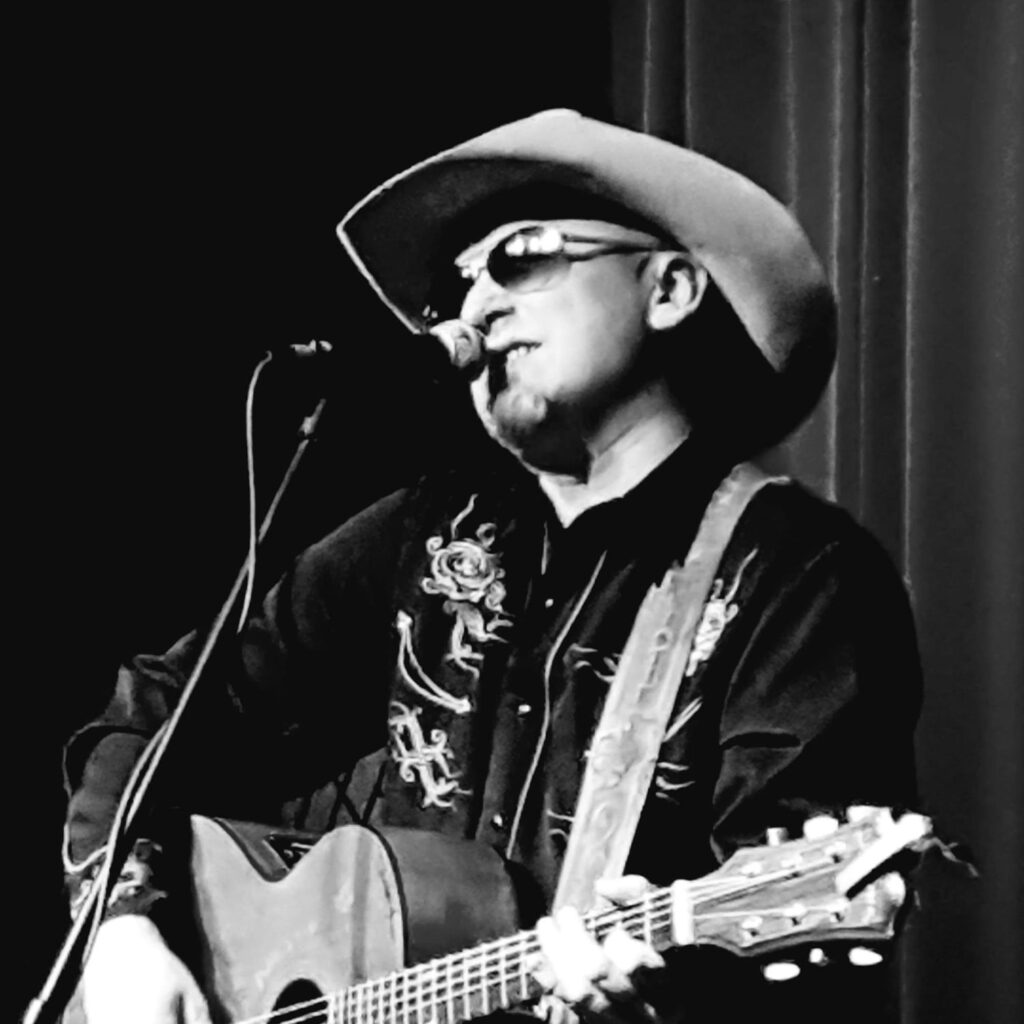 Allen Christie
Allen Christie and Acoustic Mayhem. 
These guys know their way around a tune like no others. As a singer-songwriter, Christie brings his outlaw country, roots-style set to life with foot stomping, toe tappin' tunes, quick-witted humour  and stories of the west, heartbreak, hope, and most importantly, home. Either solo or framed by some of the best musicians in Canada, a fundamental understanding of western culture and an unmistakable trademark style, old favourites and new melodies are always fresh as the prairie wind.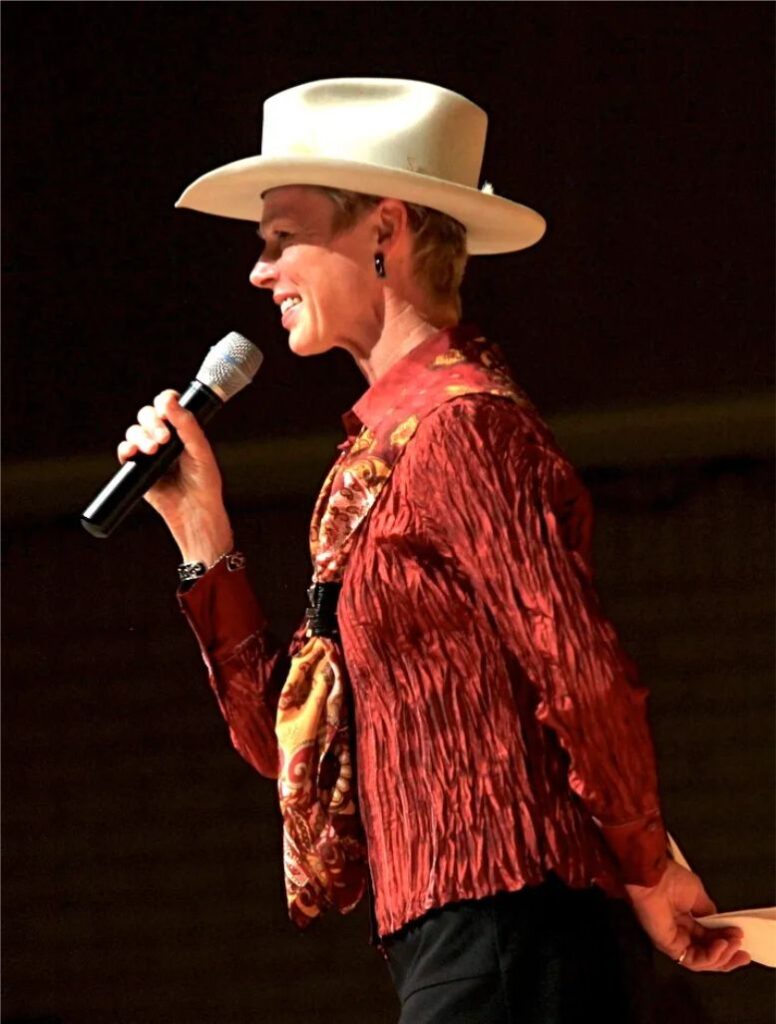 Doris Daley
"If cowboy poetry was fresh milk and the cream that rises to the top was the very best, then Doris Daley would be very rich and very fattening." So says renowned cowboy ambassador Waddie Mitchell about an Alberta ranch girl whose love of wordsmithing has made her one of North America's favourite western poets, emcees and western humorists.  Born and raised on a family ranch in the foothills of Alberta, Doris's authentic, sparkling poetry has taken her to campfires large and small, to highways, roundabouts and gravel roads throughout the west, and to concert appearances with the Reno Philharmonic Orchestra, the Smithsonian Folklife Festival and the Saskatchewan Opera Company. With a performance career spanning more than 20 years,  Doris is a frequent performer at corporate and community events, Christmas parties, private parties and cowboy poetry gatherings.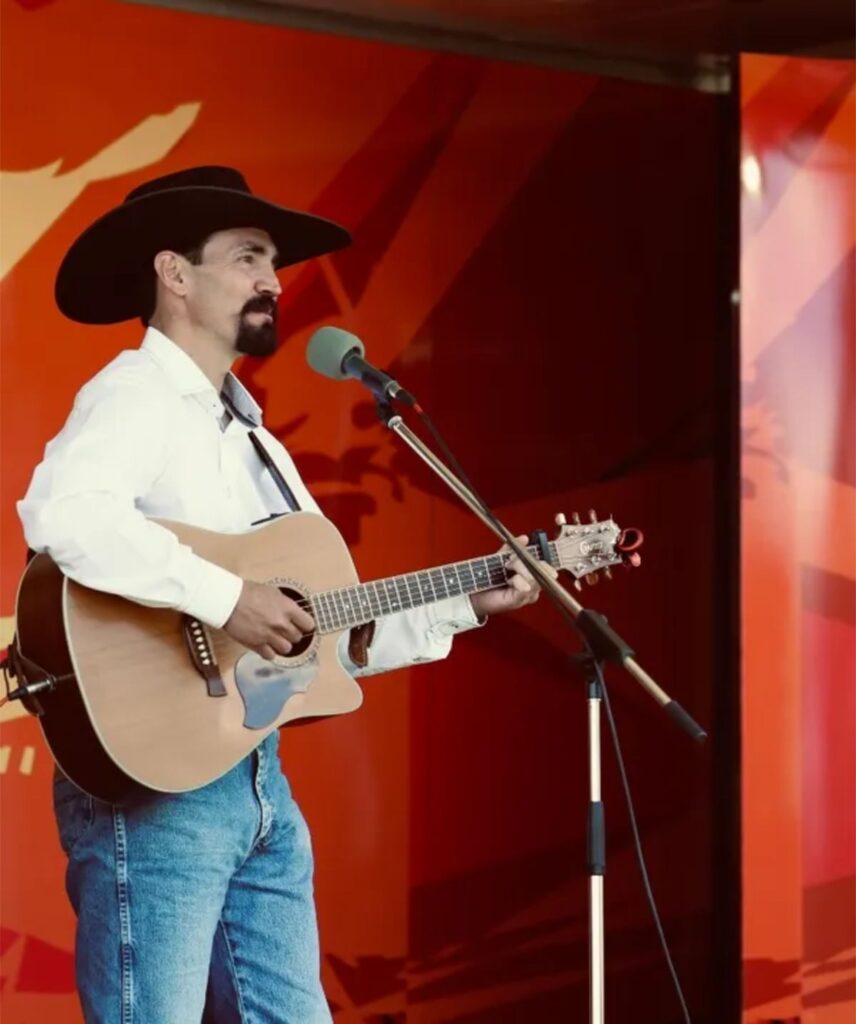 Ryan Fritz
It has been said  " Ryan Fritz can handle a pen as well as he can handle a rope ".

Ryan's song writing started back when he left home to cowboy on Canada's Gang Ranch in the Cariboo region of British Columbia.  After honing his trade and many ranches later,  he moved to Saskatchewan to raise his family on their own outfit.  Ryan's music is inspired by the western and ranching lives of the past and the present.   His own experiences of cowboying, stories of other people & his environment makes for " lots of good writing material ", says Fritz.  Ryan has released seven albums to date including  ' Keeper of the West ', released in early 2016, and his latest, Cow Pony, in 2021.

His entire music collection is very individual from one album to the next, with each unique song telling a vivid story in it's own. Ryan continues to stay busy song writing, performing live shows throughout North America
and of course, ranching.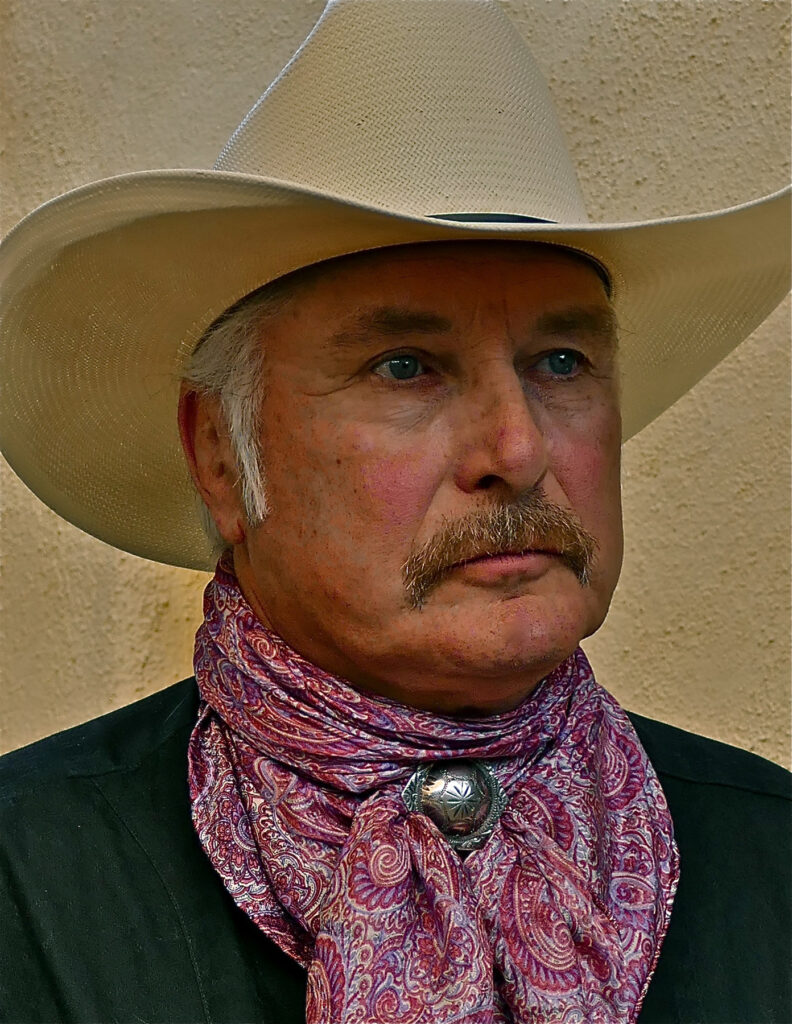 Stewart MacDougall
Stewart MacDougall is a Canadian singer/songwriter. He began his musical journey over fifty years ago in Fredericton, New Brunswick. He ventured west in 1980 and relocated in Edmonton Alberta where he continues to be one of Alberta's most diverse performers. Before pursuing a solo career in 1997 he was best known for his keyboard and vocal work with Laura Vinson, k.d. lang, Ian Tyson, and Great Western Orchestra. His songs have been recorded by all of these artists and a number of others including Sneezy Waters and  Randy Travis. A later collaboration with Tyson produced the title song for Ian's 2008 CD Yellowhead to Yellowstone and Other Love Stories. MacDougall's discography includes four solo albums: Gathering Time (1999), heresay (2001), Ghost Trains (2003) and Saloons & Chandeliers (2016).  The Thorniest Rose, a download single was released in January 2012. He also appears on the Alberta all-star compilation, Sorrow Bound: Hank Williams Re-Examined  and The Gift, A Tribute to Ian Tyson, which features performances by various Tyson alumni and admirers. He now winters in Arizona City, Arizona and performs his unique brand of western music throughout the Valley Of The Sun.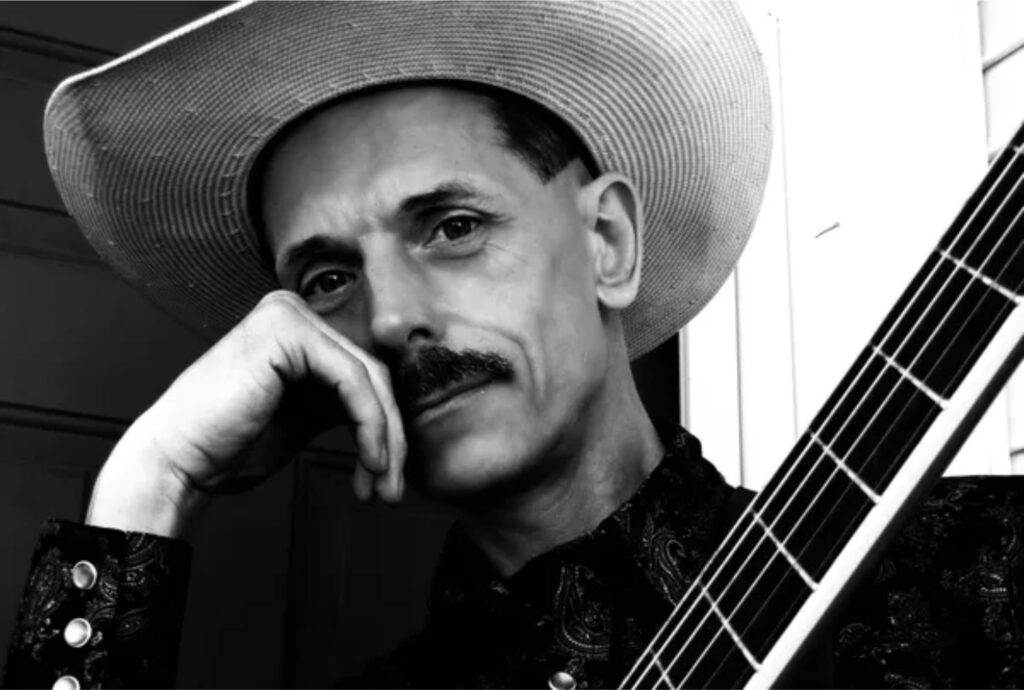 Jackson MacKenzie
Born in Matsqui, British Columbia, Canada, Jackson was the second of four children. Raised in the 'Cariboo' country of central B.C. during his early years, he was well acquainted with the Williams Lake Stampede. While collecting empty beer bottles around the rodeo grounds he would hear the sounds of guest artists as they sang their country songs from the stampede stage. Jackson was hooked on the cowboy style and the music that went with it. Frequently played on CIHS Radio, Wetaskiwin, AB, where they first hit the airwaves, Jackson and Jessi's music is available on numerous Canadian stations. They have also been heard on 23 southern U.S. stations from Florida to Texas affiliated with CIHS Radio.

Jackson continues to be available to you for events of all kinds and sizes. Jackson solos or he teams up with Jessi, friends Kayla Patrick, Bob Glidden, WayneO, the Command Sisters and Calvin Vollrath, who play and/or sing. He was a feature performer on the 2006 Alberta Men of Country Music show when singer/songwriter/actor Tom Jackson received the Lifetime Achievement Award. He and Jessi were again feature performers at the Alberta Men and Women of Country Music show in Hoadley, Alberta on May 9, 2009.

Jackson has since appeared with North American fiddle champion Calvin Vollrath and band, and continues to take bookings with them.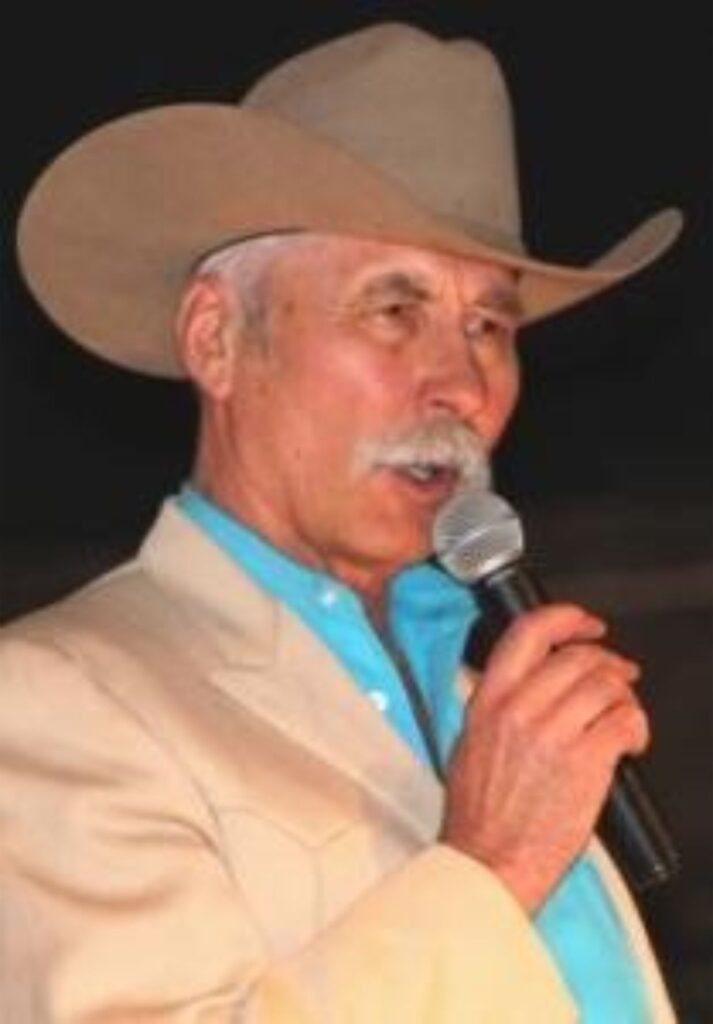 Hugh McLennan
Hugh is the voice of the award winning 'Spirit of the West' radio program, heard on stations in Canada, the US and around the world. This program has been honoured with awards from Toronto to Texas. He is the known voice of the Trainers Challenge at the Mane Event and for his Entertainment on Horseback – like Cowboy Church. He has been the MC for the BC Cowboy Hall of Fame induction ceremony since its inception.
Hugh's other talent is delivering keynote addresses and inspirational messages to audiences all over North America. He tailors every presentation to reach the concerns of his audiences. A real working rancher, his knowledge of the cattle industry and his skill with horses have added to his understanding of life and its challenges.
He plays guitar, sings cowboy songs, does cowboy poetry and is a great event MC. He has 3 CD's – The Creak of the Leather, Cowboy Reflections and The Best of the Spirit of the West. His one book is Ways of the West, Working Ranch Horse series.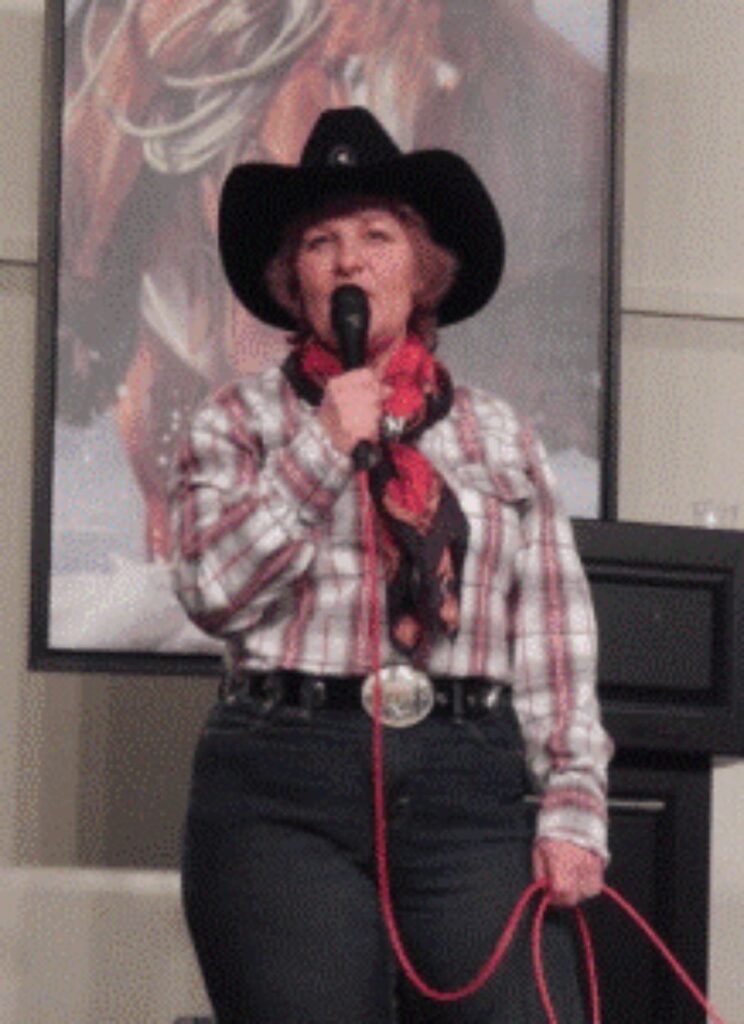 Linda Nadon
Linda and her husband own and operate the N7 Ranch, a commercial cow-calf operation, near Meadow Lake Saskatchewan. Her poems are the 'Real Deal', as they reflect her experiences on the ranch – the critters and calamities that come with day to day life provide a never-ending supply of poetry material. Linda comes from a family of very talented musicians; she sings and plays guitar and began performing at a very young age. She is no stranger to the stage. Linda is a Veterinarian Technician and has a deep love for animals and nature, especially horses.
Linda has been writing poetry for over 25 years and has found her niche in Cowboy Poetry. She placed second in the 2017 Columbia River Cowboy Poet Idol Contest in Kennewick, WA. She has many poems published on cowboy poetry.com and her poem 'A Quarter of a Century' was published in the 2016 fall edition of the Western Way magazine.
Linda has performed at many local functions including the Maple Creek Mustering, the Willow Creek Cowboy Gathering and the National Cowboy Poetry Gathering. She was also at the Trail Riders of the Canadian Rockies and performed at the Kamloops 2019 Cowboy Gathering. Her debut CD ' North of 54' was released in 2015 and she continues to work on another book of poetry.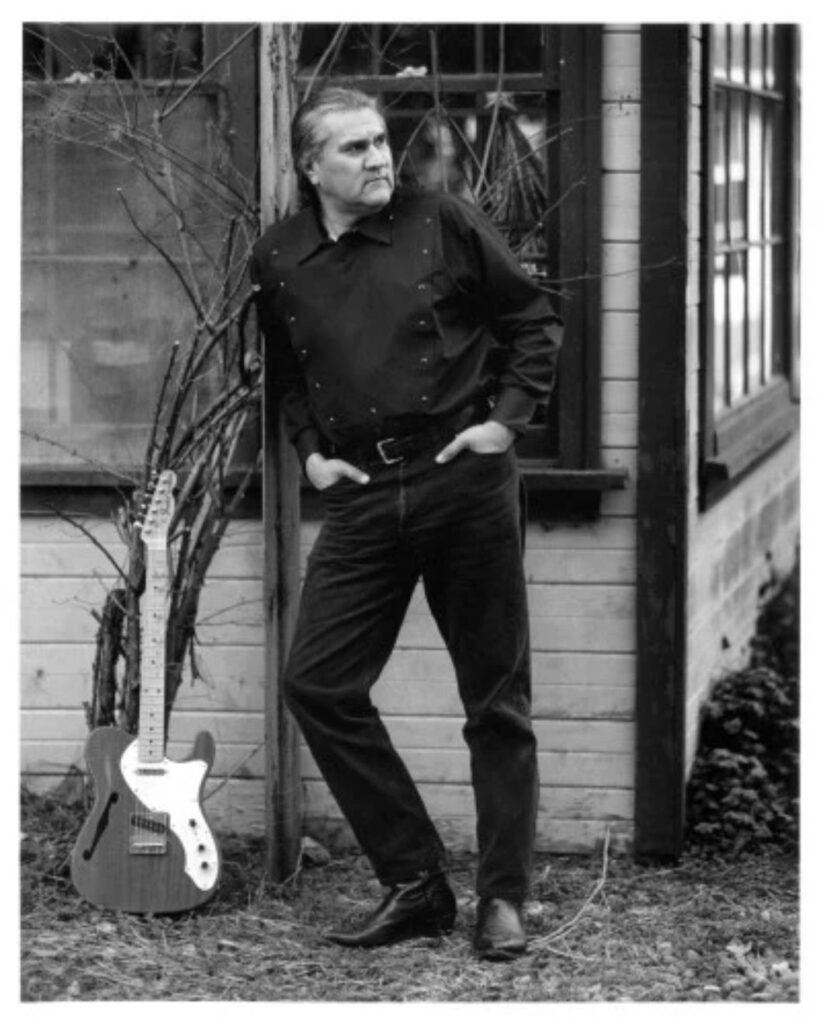 Ed Peekeekoot
Multi-instrumentalist, singer-songwriter, and story-teller, Ed Peekeekoot is a skilled and seasoned performer. He has a timeless kind of cool that appeals to audiences of all ages. Ed's performances go from blazing guitar work to foot stomping fiddle and haunting Native flute – all sprinkled with his Cree humor and philosophy. He takes people on a wildly varied musical journey from country folk to a touch of classical and jazz.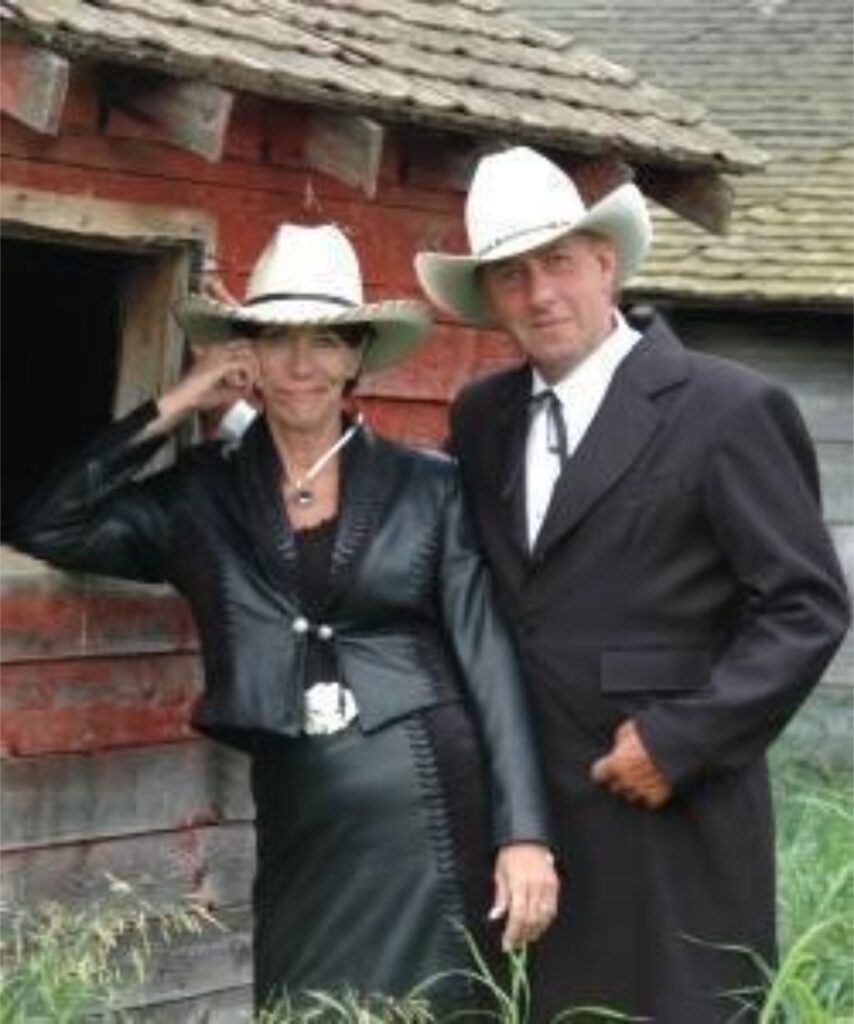 Phyllis Rathwell
Phyllis and husband Larry love the ranching life. They refuse to give in to BSE, drought, grasshoppers, cranky bankers or common sense. Her sense of humour and 'been there done that' experience with ranch life delights audiences. She claims to be equally (in)competent at "workin' cattle, checkin' pens, fencin', balin', cussin' gates and riding the grub line."
Her poetry reflects the reality of ranch life. She has been a featured poet on both sides of the border; Colorado, Montana, Alberta, Saskatchewan. Phyllis and Larry have become popular after dinner entertainment whenever rural folk need a few laughs.
Phyllis has been heard on CBC radio and the show Spirit of the West. Her work has been included in several anthologies, newspapers and country magazines. Her publications include two books and one CD.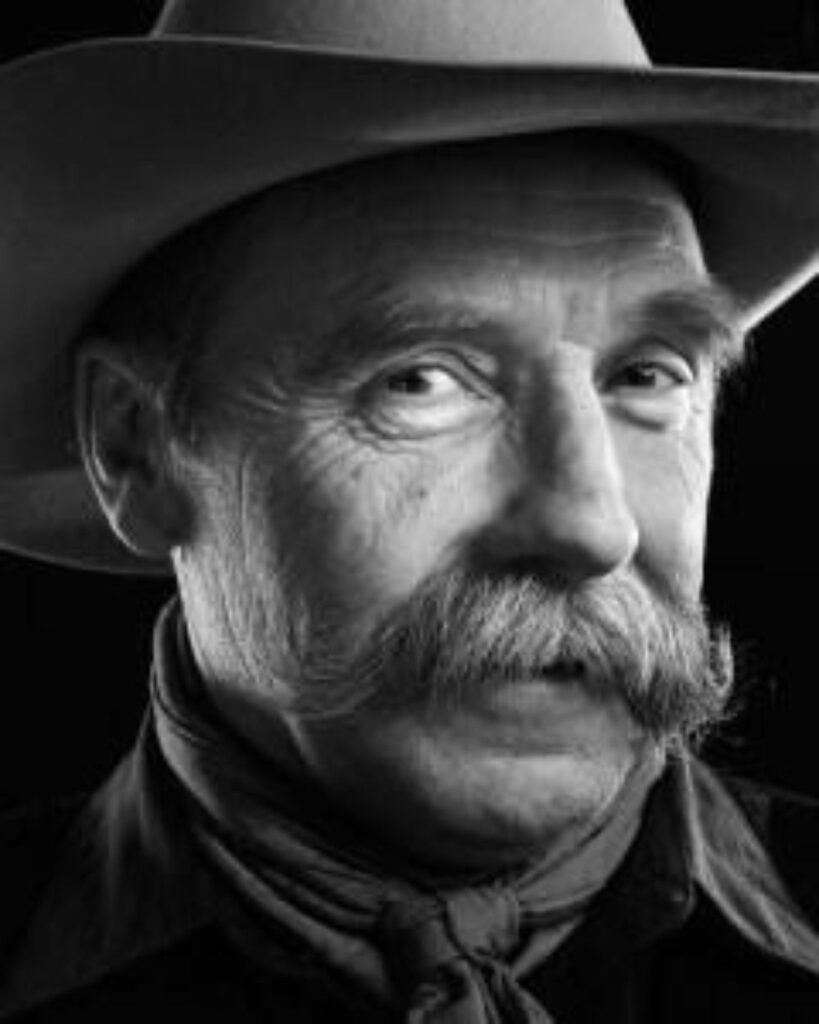 Bj Smith
Bj is an experienced horse-trainer, riding coach, packer, mountain guide, clinician, survival expert and Canadian Ski Patrol instructor. He has taught wilderness topics at the university and college level and delivered hundreds of safety talks to school students.
Following a full career in the RCMP, where he experienced years of service in the Arctic, BJ supervised criminal investigations for the Government of Alberta, instructed for the Lethbridge College and sat as the President for the Lethbridge Riding Assoc.
He routinely guides groups of wilderness travellers on horseback through the Rockies, often on week-long trips. His skill and knowledge as a packer and horseman has been recognized by the Alberta Trail Riders Assoc and private equestrian clubs who have enjoyed his clinics. He has consulted with Rafter 6 Ranch Resort and the Trail Riders of the Canadian Rockies. He developed and instructs 'The Wilderness Wrangler' outdoor course at Olds Agricultural College, which focuses on back-country horsemanship skills.
Past President of Cowboy Poetry Assoc., recipient of the Academy of Western Artists Will Rogers award and National Cowboy Poetry Rodeo Silver Buckle, BJ's professional and comical performances have been featured at gatherings and festivals across Western Canada, the US and cruise liners. He is the author of two books and three CD's and is often featured on radio and TV.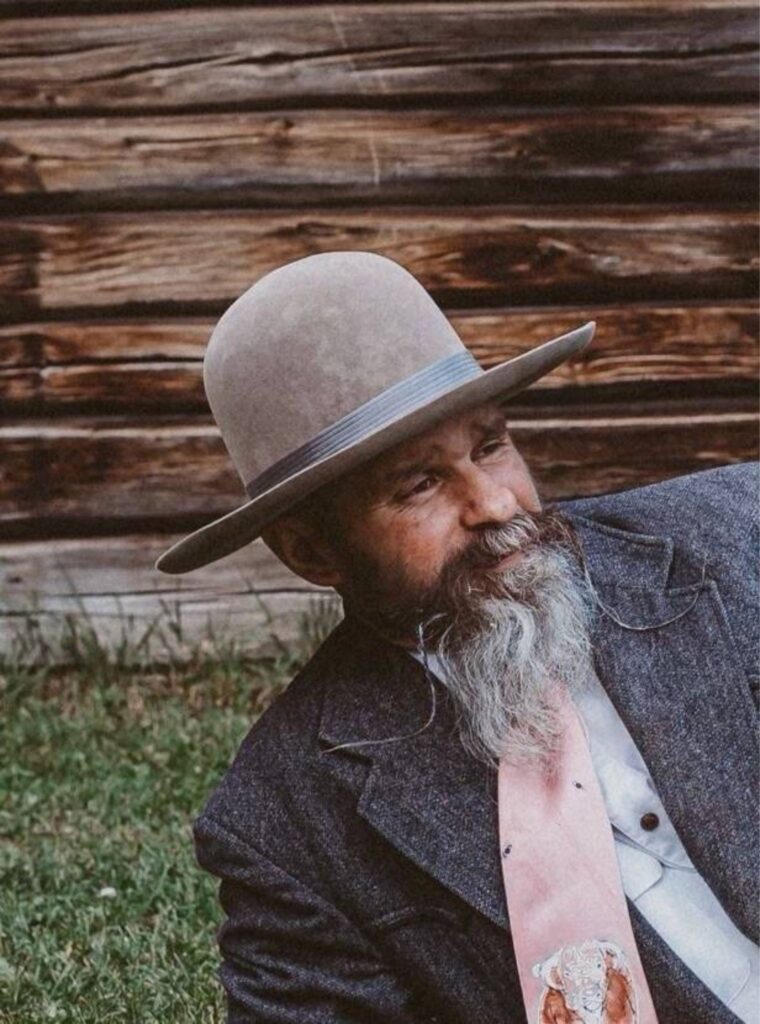 Bryn Thiessen
Bryn Thiessen is a rancher, poet, humorist, philosopher, cowboy and preacher at Cowboy Trail Church in Cochrane. Him and his wife have three children and own the 2,500 acre Helmer Creek Ranch near Sundre where they raise horses, cattle and border collies.
Thiessen has preached many a time at the Ponoka Stampede. He weaves his distinct cowboy poetry into his sermons. He says his job is to present the gospel in a palatable form. For that reason he keeps his preaching simple. As he states it, "Mine's non-negotiable. Tell the truth, serve some good coffee, offer opportunities for fellowship. It's simple. There's no need to water down the gospel."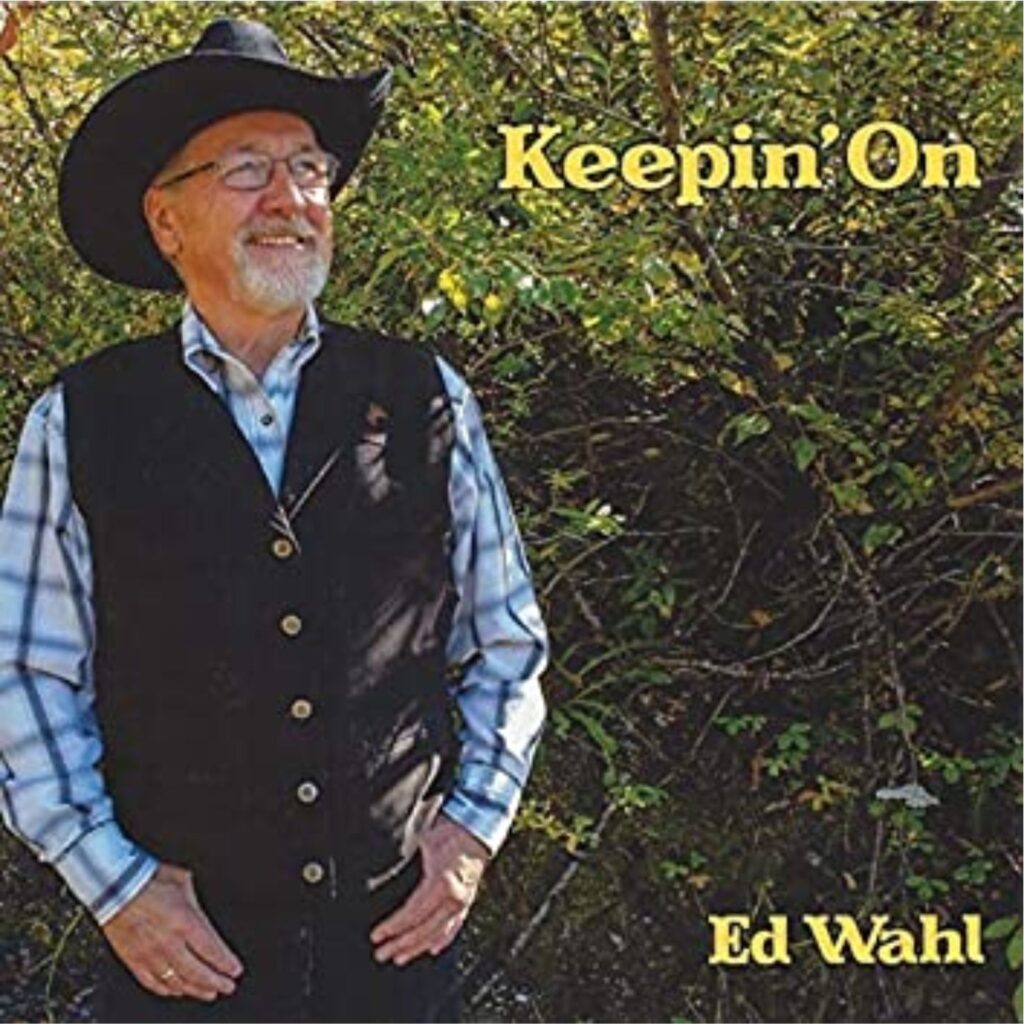 Ed Wahl
Ed Wahl grew up in a very musical family in Prince Rupert and has two CDs to his credit, Off The Wahl (2009) and Keeping the West Alive (2013), a collection of fine cowboy tunes.
Wahl and his five-piece country band called Off The Wahl, play at legions, seniors' centres and private parties. They have performed at numerous cowboy festivals including Kamloops, 100 Mile House, Barkerville.
Wahl has been playing guitar and singing most of his life and has a vibrant voice and stage presence performing classic country, bluegrass, traditional local music and cowboy music.
Over the years, he has competed in various karaoke contests, taking first place several times. In the BC Talent Search 2006, he was a semi-finalist and was a Vancouver finalist in the CMT Karaoke Star Show which aired across Canada in 2008.